What Accessories to Pair With Your nuyu™ Activity Tracker
Inspiration & Wellness
11/06/15
The morning jog isn't the only time you'll be wearing your nuyu™ Activity Tracker. It's your digital workout partner around the clock.
That means you may want to dress it up a little during a special occasion or just for your everyday activities. Luckily, there are a few creative tricks you can use to give the tracker a little extra flair.
Remember, if you're going to a wedding, you don't have to wear the tracker on your wrist or strap it to your shirt. It can be taken off the wristband and put into your pocket where it will continue to track all your steps. Otherwise, get a little creative with these tricks.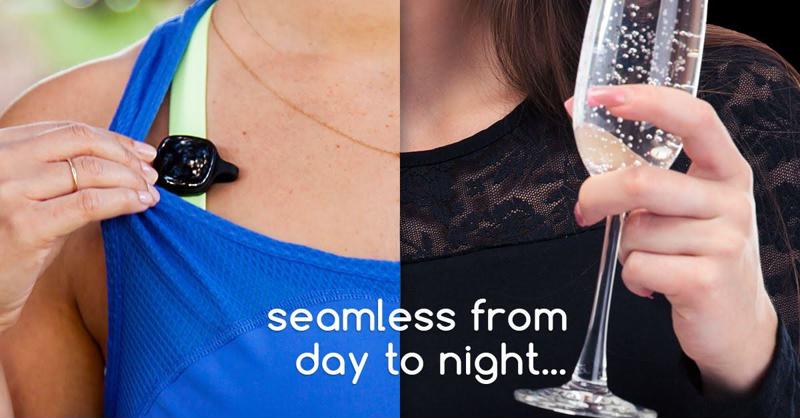 Mix and Match With Classics
Just because your tracker functions as a watch doesn't mean you have to shelf your favorite accessories. In fact, it pairs well even with another watch on the same wrist. Here's a tip: If you're wearing both, shoot for a watch with a bigger, broader face to give the look a little variety.
Even better, make sure you accessorize with a metal timepiece. The tracker was made to be subtle, so it pairs flawlessly with hardware that's a little more flashy - like watches in silver and gold.
Bring on the Bands
Then again, you could opt for different colored bands if you want to blend your tracker with other items, like cloth bracelets, ribbons, charms, leather and more.
Bands in midnight and light blue are perfect for nautical themes for visits to the beach. Pair them with seashell jewelry or rope braided bracelets or both.On the other hand, plum and charcoal are perfect for blending with leather bracelets or wooden beads.
A great way to turn your tracker into a stylish part of your outfit is to pair it with a lot of different pieces. Instead of breaking out the tennis bracelet, match it with bangle bracelets. Various textures and colors will make it look natural and stylish.