Keeping On Track With Your New Year's Resolutions
Inspiration & Wellness
02/29/16
The end of February is a great time to check in on your New Year's resolutions. You can take stock of what you've accomplished so far and readjust as needed. Even if you haven't quite stuck to your goal a hundred percent of the time, you'll be able to learn from the experience and move forward in a better direction. Even though the year is already well underway, there's still plenty of time to shift focus and become a better you! And with your nuyu™ Activity Tracker, you can use your smartphone to get a detailed look at the previous two months.
Check In
If you wrote your resolutions down on a piece of paper, go and get it and see how well your current situation matches your goals. At this point, you'll be able to tell if you set your goals too high or too low. If you're struggling to keep up you may want to adjust your numbers downward. There's no shame in this, it only means you overestimated. The worst thing you could would be to give up! So stay in the game and readjust your goals as need be. The same goes for too-easy goals - if you can meet the expectations with your eyes closed, it's time to move on to something harder.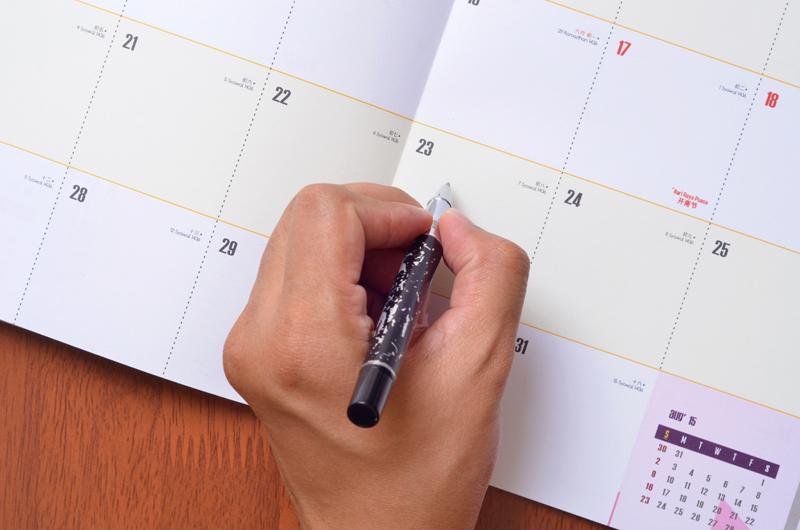 Create a Timeframe
Next, you need to look to the future. If you've been keeping on track with your goals, that's great! Keep up the good work! If not, consider using a diary or daily planner to help you stick to a schedule. Then mark a date for your next check-in. Sometime in April would be great. That gives you another two months to keep working on your resolutions and become a better person. When that date rolls around, you'll take inventory once again and adjust as needed.